Recently PM Narendra Modi addressed UN High-Level Dialogue.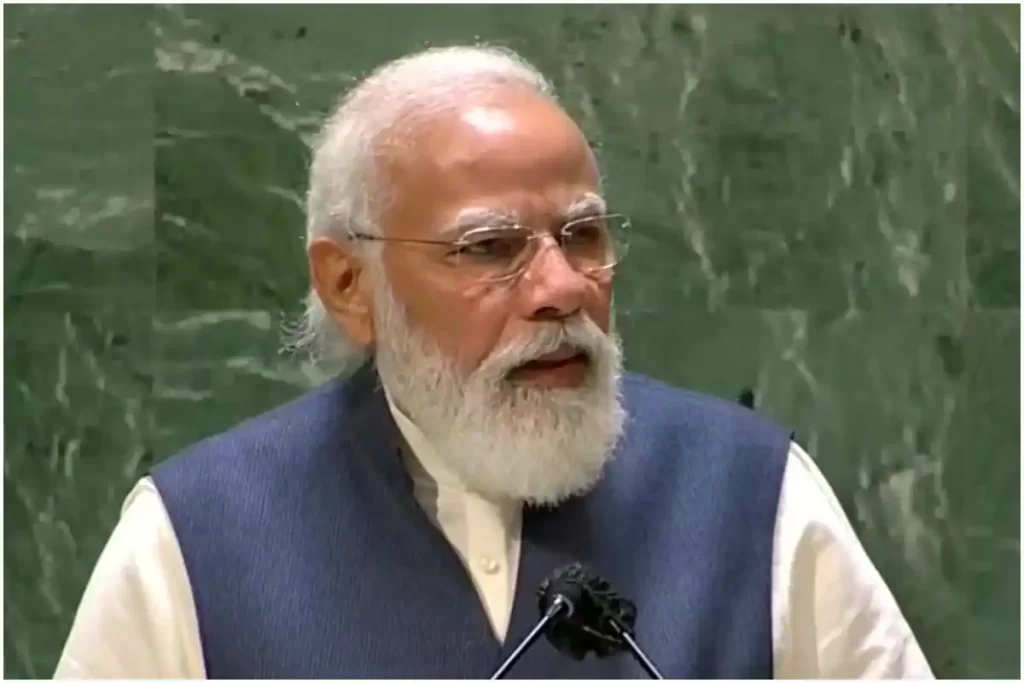 In his speech he emphasized on Desertification, Land Degradation and Drought, PM Modi has quoted the example of Banni Grasslands of Gujarat where the highly degraded region was being restored and the livelihoods of pastoralists supported using a novel approach.
Key points
Banni Grassland is one of Asia's largest tropical grasslands and is situated in Great Rann of Kutch in Gujarat.
It is spread over 2,618 kilometres and accounts for almost 45% of the pastures in Gujarat.
Ecosystem and Vegetation
Two ecosystems, wetlands and grasslands, are mixed side by side in Banni. Vegetation in Banni is sparse and highly dependent on rainfall. Banni grasslands, traditionally, were managed following a system of rotational grazing.
It is dominated by low-growing plants, forbs and graminoids, many of which are halophiles (salt tolerant), as well as scattered tree cover and scrub.
The area is rich in flora and fauna, with 192 species of plants, 262 species of birds, several species of mammals, reptiles and amphibians.
It is home to great biological diversity and is the lifeline of its pastoralist(Maldharis) communities. However, climate change and the invasion by Prosopis Juliflora have severely impacted its unique ecology.
A recent study concluded that unless severe action takes place. The grassland is headed for serious fodder scarcity.
The local communities of Banni Grasslands for years have taken up the responsibility of restoration of it. They uproot Prosopis in the pre-monsoon period, to allow the native grass species' regenerate from their rootstock.
They applied their deep knowledge of the local ecology to become decision-makers in restoring their commons is indeed novel in India, however, the mandate to do so is already enacted in the forest laws.
The Forest Rights Act (FRA) 2006, legally empowered Adivasis and other traditional forest-dwelling communities to decide on the management and restoration of their common forest resources (CFR) and stop any activity that adversely impacts biodiversity.