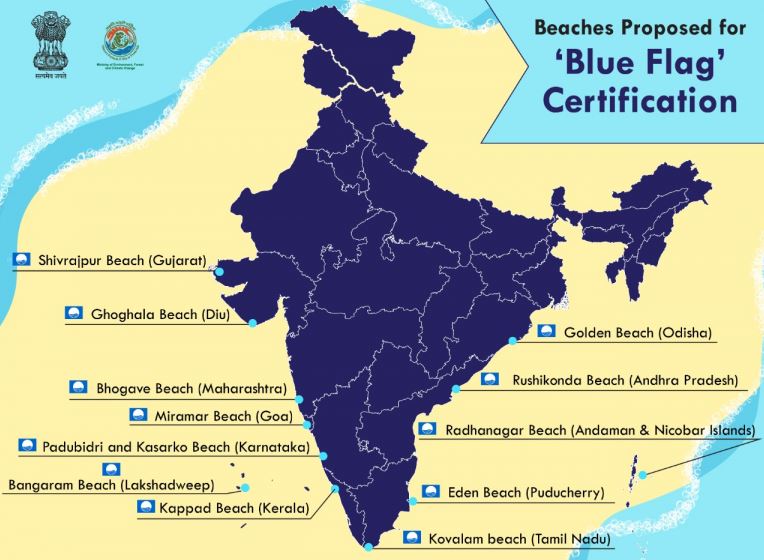 Blue Flag
Recently, eight beaches in India have been awarded the coveted 'Blue Flag' certification by an eminent international jury, which comprises members of the United Nations Environment Programme (UNEP), United Nations World Tourism Organization (UNWTO), Foundation for Environmental Education (FEE) and International Union for Conservation of Nature (IUCN).
The beaches selected for the certification are : Kappad (Kerala), Shivrajpur (Gujarat), Ghoghla (Diu), Kasarkod and Padubidri (Karnataka), Rushikonda (Andhra Pradesh), Golden (Odisha) and Radhanagar (Andaman & Nicobar Islands).
The 'Blue Flag' is a certification that can be obtained by a beach, marina, or sustainable boating tourism operator, and serves as an eco-label. The certification is awarded by the Denmark-based non-profit Foundation for Environmental Education, which sets stringent environmental, educational, safety-related and access-related criteria that applicants must meet and maintain.
The Blue Flag programme was started in France in 1985 and in areas out of Europe in 2001. The programme promotes sustainable development in freshwater and marine areas through four main criteria : water quality, environmental management, environmental education and safety.